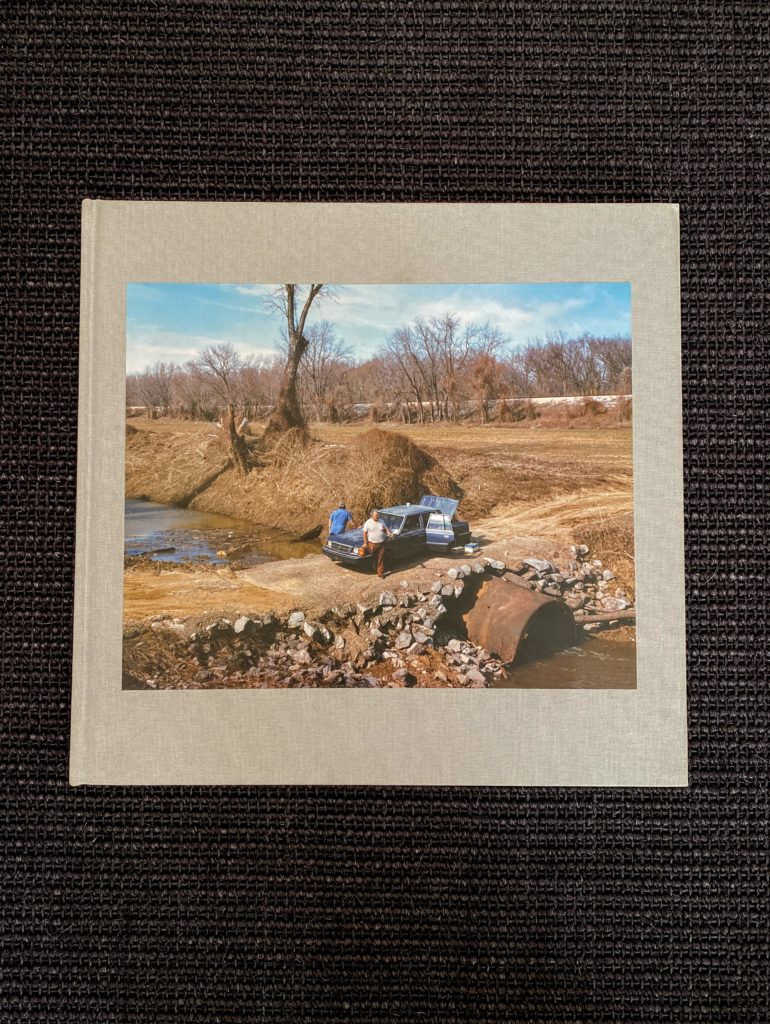 Alec Soth
Sleeping by the Mississippi


Steidl Verlag, Göttingen 2008

Third and last Steidl edition : ISBN 9783865217530 ( the first one was published with another cover in 2004 ). Hardcover. Grey clothbound with a tipped-in image. Title in black on spine. No dust jacket as issued.
This is the first book from Alec Soth. 120 p. with 46 full page color plates.
The Mississippi is less the subject of the book than its organizing structure.

28,5 X 27,5 cm
Condition: very good

180 €