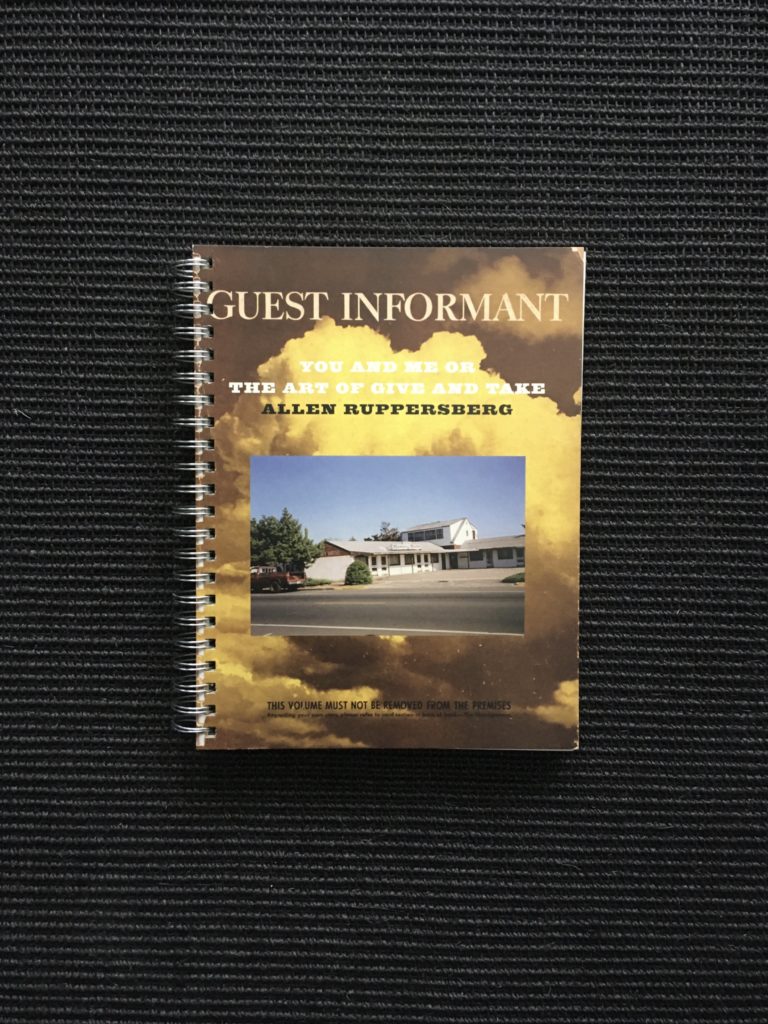 Allen Ruppersberg: You and me or the art of give and take.



Santa Monica Museum of Art ( exhibition. 12.09/19.02 2009 )

First edition & first and only printing.

Hardcover with metal spiral bound.


21,6 X 28,8 cm

In this artist book Ruppersberg is reusing a 1956 «guest informant» book from the Mark Hopkins Hotel in San Francisco as support for his own photographs, collages & drawings .


Condition: Like new, perfect condition.
80 €

For more pictures see below