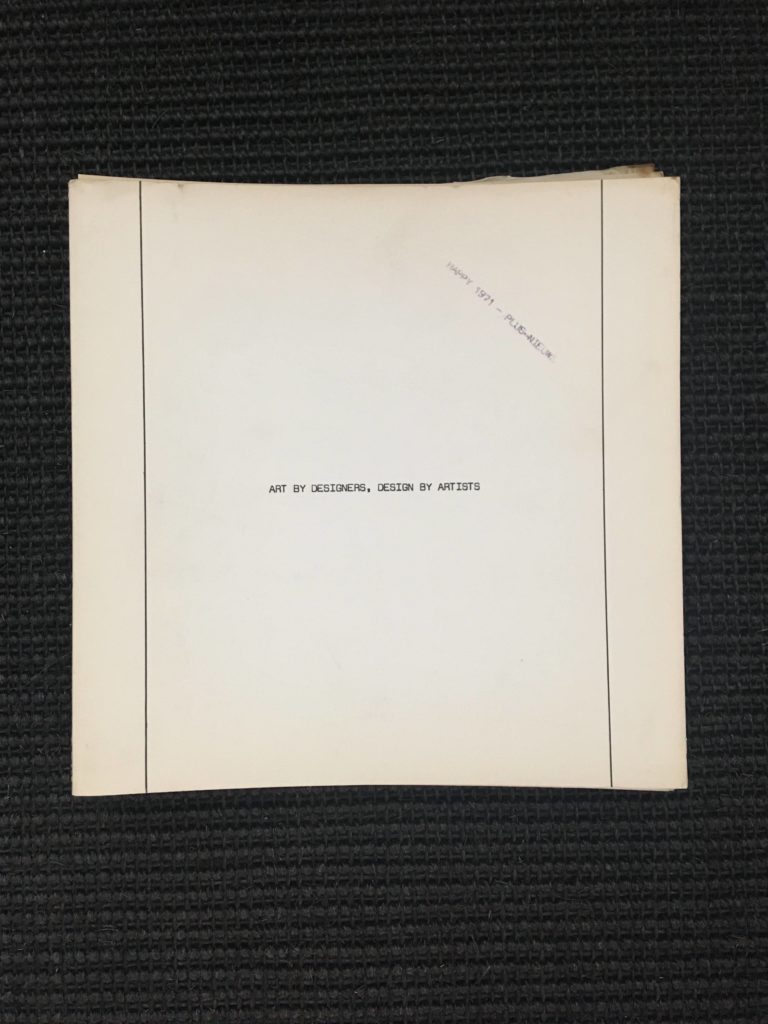 Art by Designers – Design by Artists

Gallery Plus Kern – Center for constructive design and concrete art, Gent 1970
Folder with one flap containing one bue colophon sheet and 10 loose cards.
Published on the occasion of the Gallery's contribution to Design Biennale « Intérieur 70 » in Kortrijk.
Lay-out by Yves De Smet ( founder of the Gallery )

Works by Graatsma & Slothouben, Sultan, Guy Mies, Amédée Cortier, Piet Bekaert, Aldo Van Den Nieuwelaar, Henri Gabriel, Albert Rubens, François Morellet and Ludo Verbeke..
20 X 20 cm










Condition: vey good despite it's fragility. Small blue ink-stamp on the cover : « Happy 1971 – Plus – Nieuws »

50 €