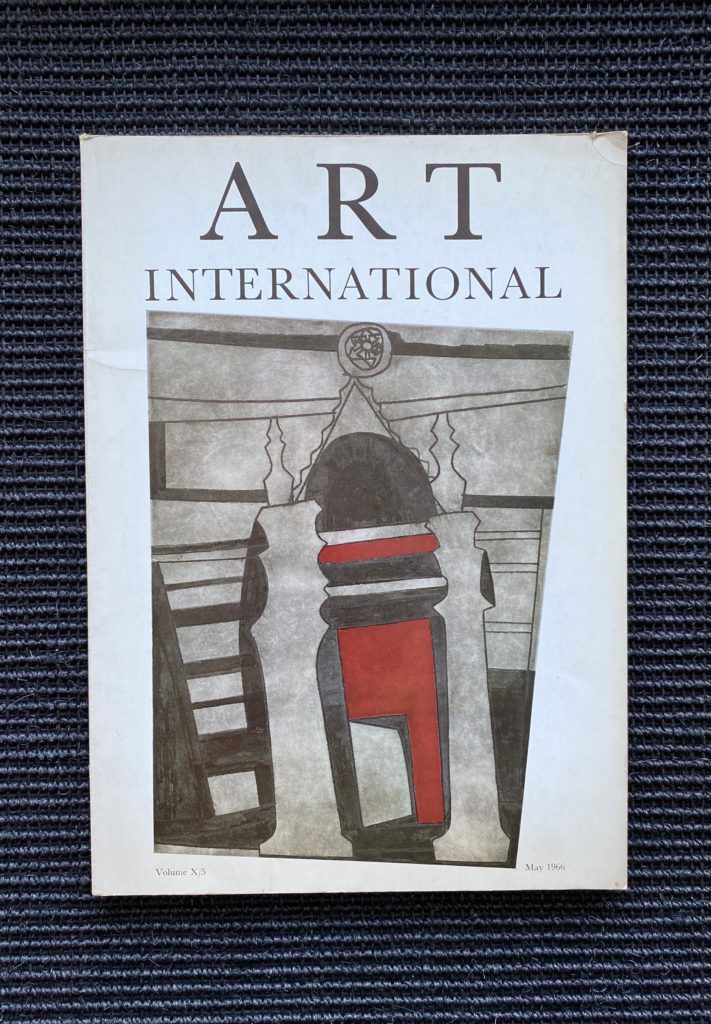 Art International May 20 1966 Volume X/5


James Fitzsimmons, Lugano, Switzerland.

Art magazine ( 76 p. ) published on two different papers ( texts and illustrations ). Cover illustration for this issue: Ben Nicholson. All the illustrations are in black & white.
Contributors: John Coplans, Otto Hahn, Lucy Lippaerd, Ed Sommer, Silvio Brandi ( e.a. ) . Some texts are in English, some in German and some in French.









24,6 X 34,4 cm





Condition: very good: only a small bump on the right upper corner.

25 €