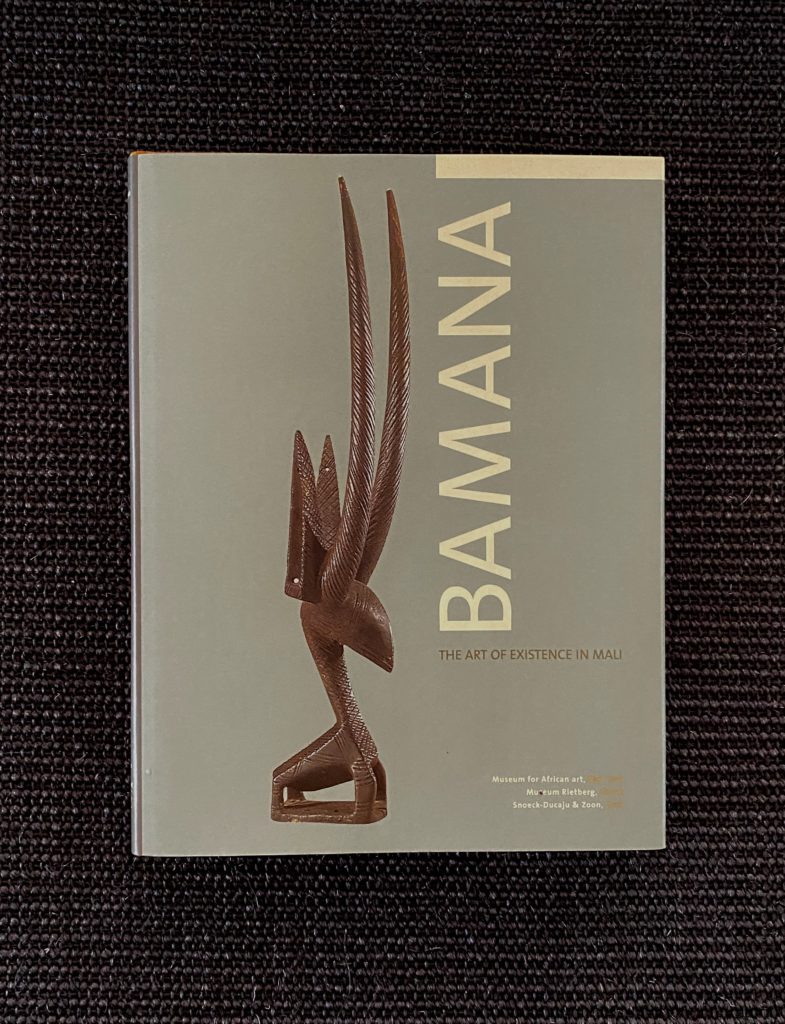 Bamana
The Art of Existence in Mali
Museum of African Art, New York in cooperation with Museum Rietberg, Zürich 2001.


Published on the occasion of the exhibition of the same name. Hardcover light brown clothbound with title stamped in beige cream on cover and spine under photographically illustrated dust jacket.
256 p. with 234 photographs in color and 50 in black & white. 232 artworks with complete description at the end of the book. Glossary ( 6 p. ) and bibliography ( 6 p. ). All texts are in English.






31 X 24cm


Condition: perfect, as new ( book and jacket ).


100 €.