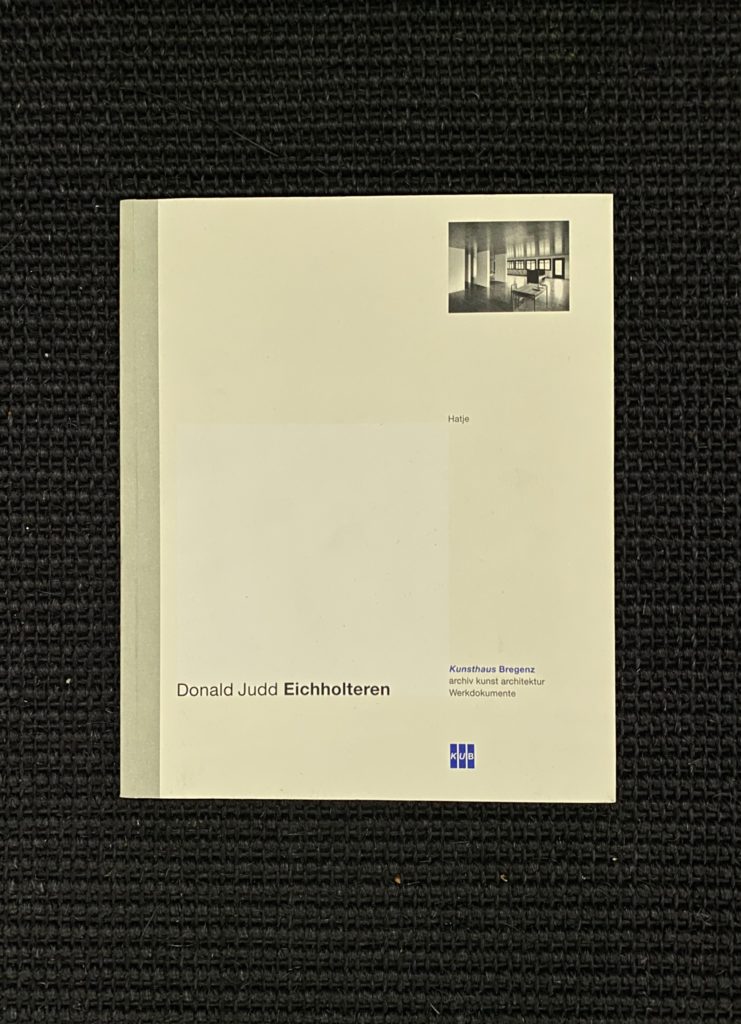 Donald Judd: Eichholteren



Kunsthaus Bregenz, Archiv Kunst Architektur ,1998
First edition , second printing April 1998

Bilingual text German & English by Adrian Jolles & Adrian Meyer, the two Swiss architects who remodeled ( between 1989 & 1992 ) the building with Judd. ( Eichholteren, Küssnacht am Rigi, Switzerland, was built as a hotel-restaurant in 1943 ).

Softcover sewn bound with French flaps. 68 p. illustrated throughout with photographs and plans in color and in black & white.





20 X 16,4 cm





Condition: near fine, close to new.

75 €