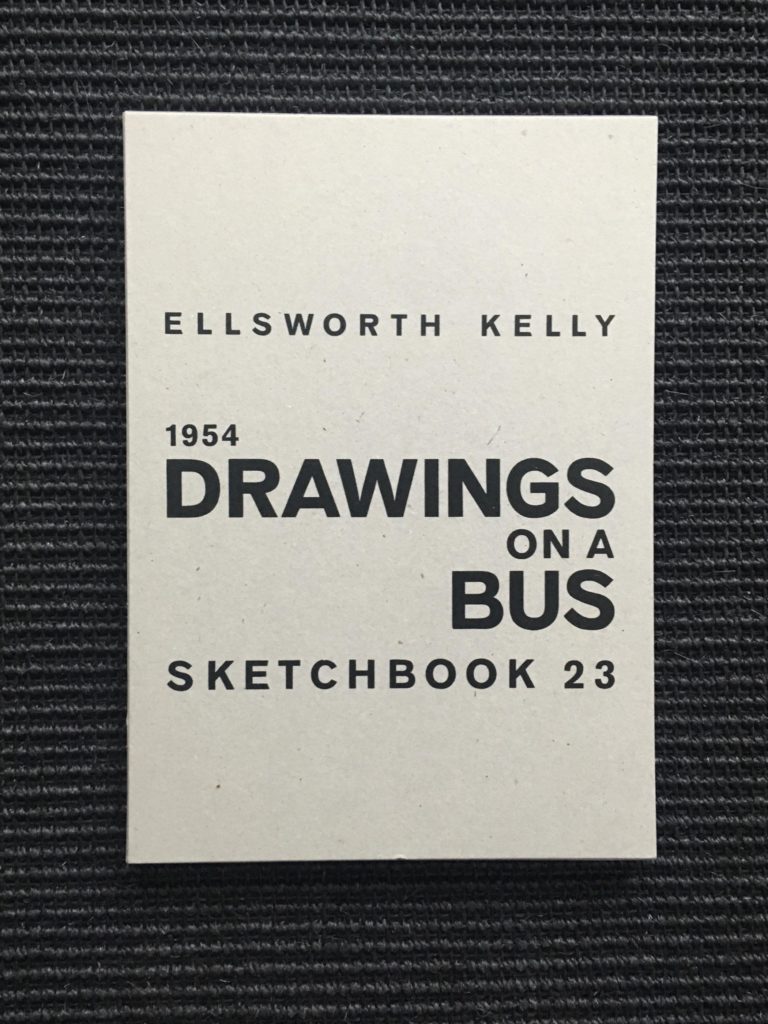 Ellsworth Kelly
Drawings on a bus. Sketchbook 23. 1954


Matthew Marks Gallery, New York & Steidl Verlag, Göttingen 2007
First edition, first printing.


All the drawings reproduced in this book are ink on paper.
Drawn in a blank book across 25 spreads as Kelly observed the changing fall of shadows while riding on a bus in Paris in 1954.


Boxed edition hardcover in slipcase.
48 p. with 25 drawings.


26 X 18 cm


Condition: perfect, like new.




65 €