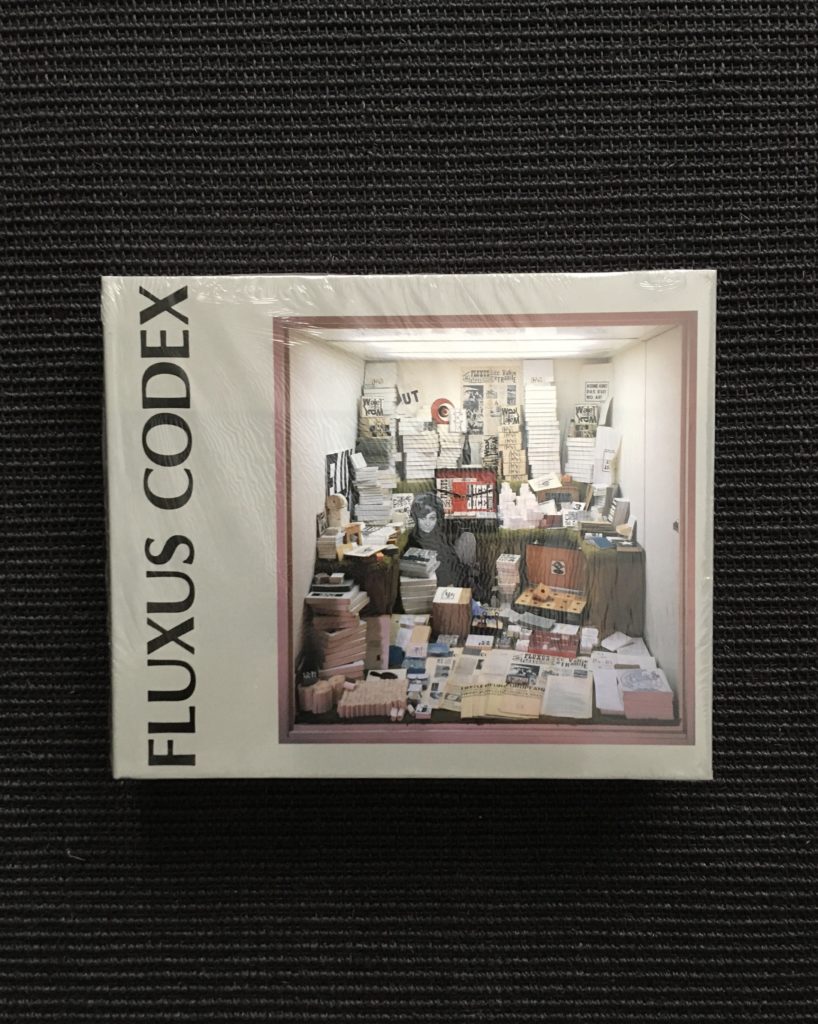 Fluxus Codex
Jon Hendricks


The Gilbert & Lila Silverman Fluxus Collection in association with Harry N. Abrams, N.Y.

Second printing 1995 ( first edition 1988 )
Printed & bound in Japan.

Hardcover clothbound with dust jacket designed by Peter Downsbrough.
616 p. with more than 800 illustrations ( 68 in color ).

Fluxus Codex traces the development of every Fluxus work planned or made from the beginning to 1978. This publication is in effect a catalogue raisonné of Fluxus publisher's statement.


24,3 X 4,9 X 29 cm


Condition: fine, really perfect, like new.
Book & jacket in perfect condition.


250 €