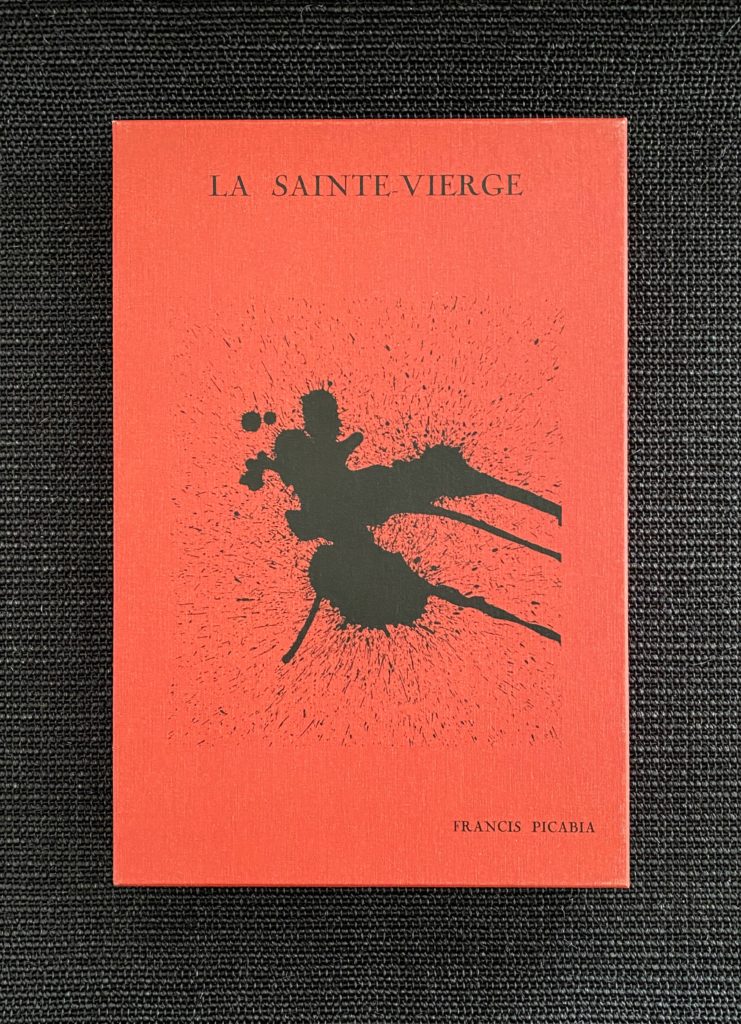 Francis Picabia
La Sainte Vierge (N°228/2000)
Ronny Van de Velde Gallery, Antwerp 1993.


De luxe edition limited to 2000 copies hand- numbered in the colophon. This box was edited on the occasion of the exhibition at the Ronny Van de Velde Gallery ( Feb.28 – April 25 1993 ).
Cardboard slipcase containing a linen covered box with silkscreen image on the lid.



Contents: – a folding sheet with acknowledgement & contents
– a shrink-wrapped copy of the catalogue with an essay and a chronology
– color reproductions of the works in the exhibition
– 2 black folders with 34 facsimile of magazines, pamphlets, broadsheets and catalogues from the Dada period reproduced in their original format and printed on the same kind of paper as was originally used.


47,7 X 31 X 6 cm ( weight: 4,2 kg )


Condition: perfect, as new.


200 €.