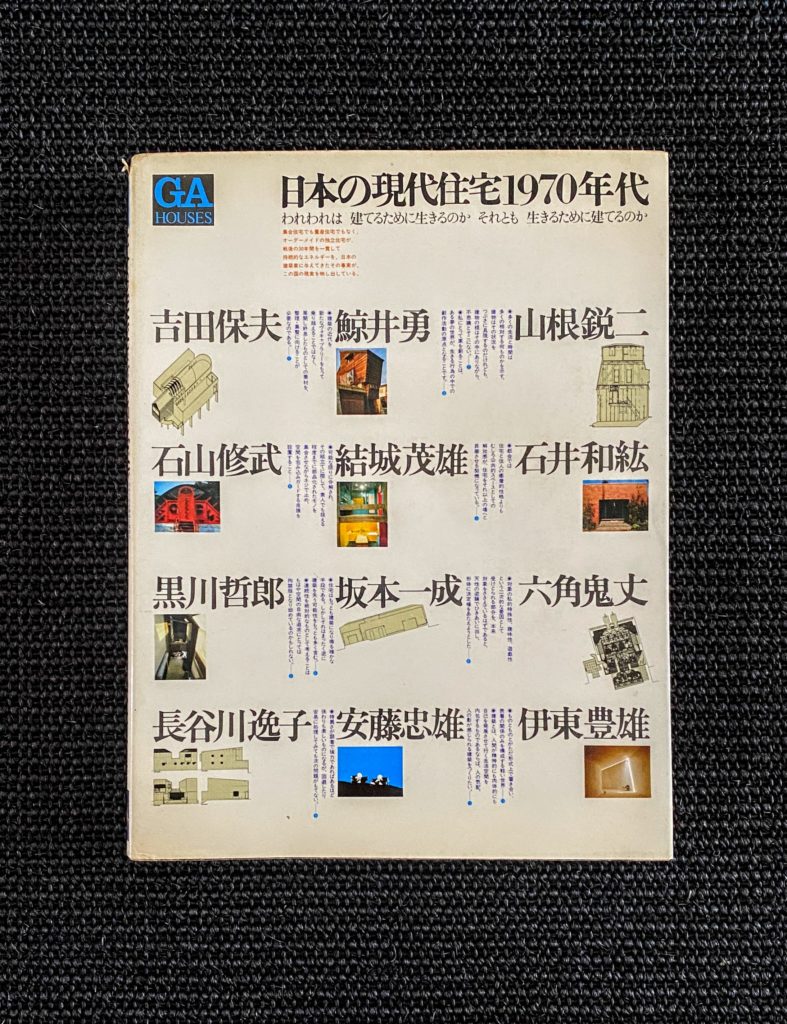 GA Houses n°4
Ontology of House
Residential Architecture of the 1970's in Japan.

ADA Edita, Tokyo 1981.

First edition, second printing ( the first one was published in 1978 ). Softcover with original illustrated dust jacket.

342 p. with hundreds of illustrations ( photographs, drawings and plans ) . Bilingual text in Japanese and English.
Works and projects from ( e.a. ) : Fuji Hiromi, Hasegawa Itsuko, Yoshida Yasuo, Team Zo, Kurokawa Tetsuro, Hara Hiroshi…etc .


30 X 23 cm


Condition: very good: the jacket has some traces of manipulation.


150 €