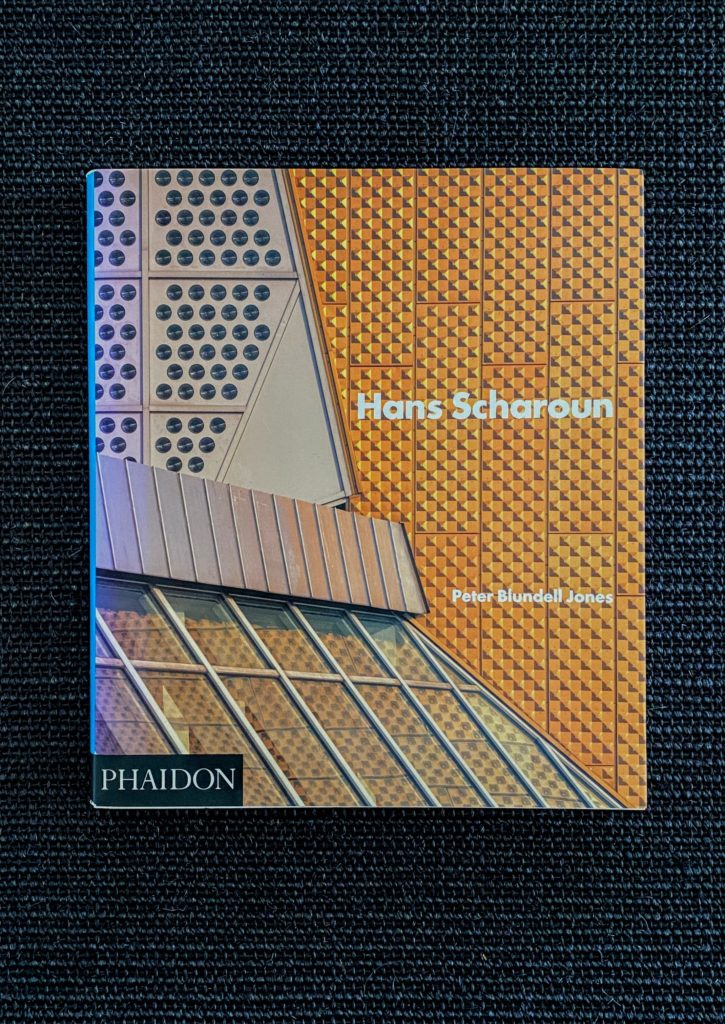 Hans Scharoun 1893 – 1972
Phaidon, London 1995.


This copy is one from the second printing (1997).
Softcover white stiff paper covers with title in black on spine under photographically illustrated dust jacket.


240 p. illustrated throughout with plans, drawings and photographs ( archives in black & white, contemporary photographs in color ). Early years houses of the 20's, postwar housing, schools, theaters, concert halls, museums and libraries . 5 p. of notes, a bibliography, a complete list of the 239 works with location.


25 X 28 cm.


Condition: very good: the dust jacket is sunned around the spine and shows some traces of manipulation on the top and bottom of the spine.


80 €.