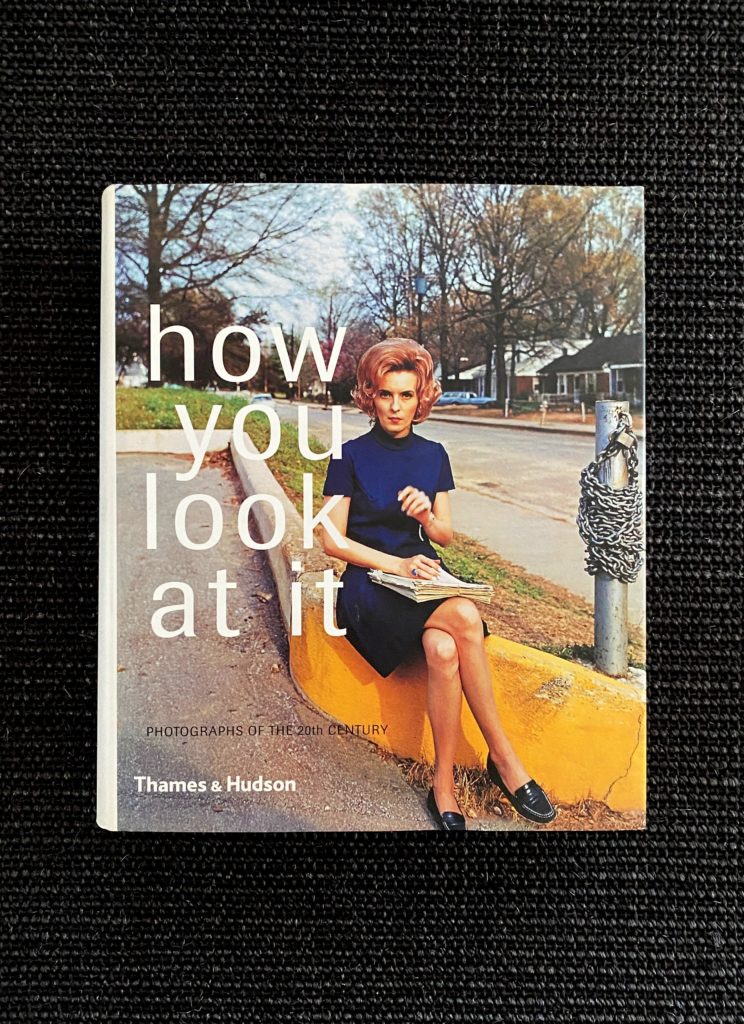 How You Look at It
Photographs of the 20th Century

Thames and Hudson, London 2000

First English edition ( this book was originally published ( in German ) to accompany the exhibition ( May 14 – Aug.06 2000 ) of the same name at the Sprengler Museum Hannover ).

Hardcover, original grey paper- covered boards with title printed in black on spine under photographically illustrated dust jacket. 528 p. with 300 duotone & 104 color plates.
The photographs are arranged not chronologically, not by photographer or era but thematically. The result is a dialogue between historical & contemporary work: E. Atget, L. Friedlander, W. Eggleston, A. Sander, R. Dijkstra, K. Blossfeldt, L. Clark, E. Ruscha etc, etc…


21,5 X 26 cm


Condition: very good, book and jacket.


80 €