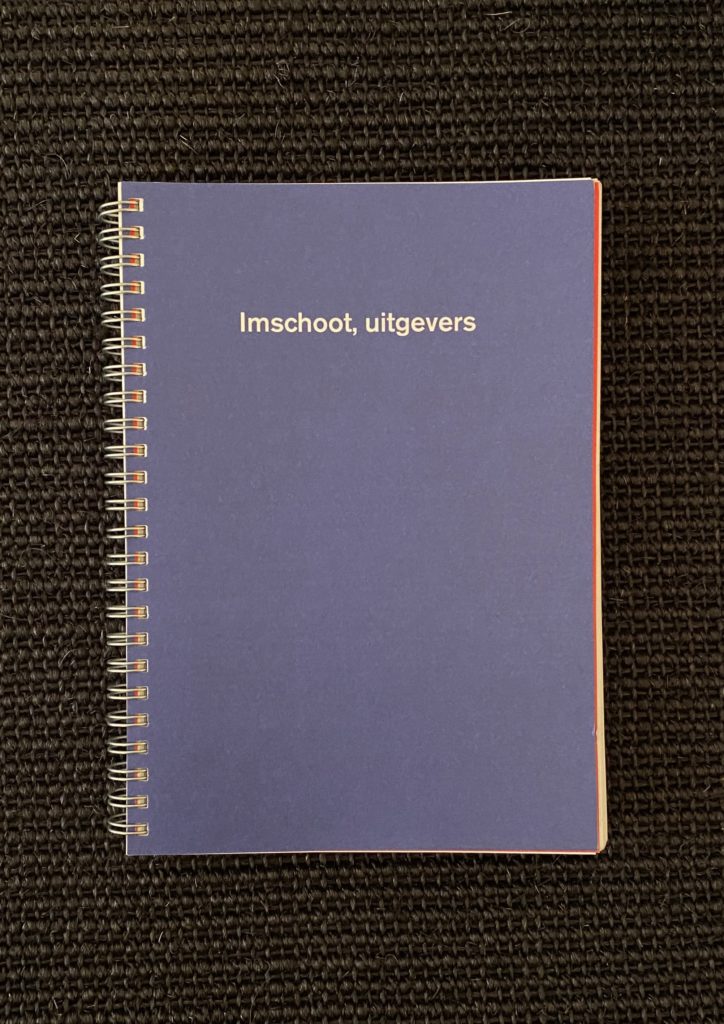 Imschoot , uitgevers




Dirk Imschoot, Gent

Publishers printed catalogue undated ( probably 1999 or 2000 ).
170 p. with color and black & white illustrations. Metal spiral binding.


Contains out-of-the-ordinary books in limited edition published by Imschoot between 1988 and 1999.
( Carl Andre, John Baldessari, Christian Boltanski, Wim Delvoye, Dan Graham, Sol LeWitt Jasper Morrisson, Lawrence Wiener, Arno, Walter van Bierendonck… )





15 X 21 cm





Condition: new, never opened, still in original publisher's plastic.

20 €