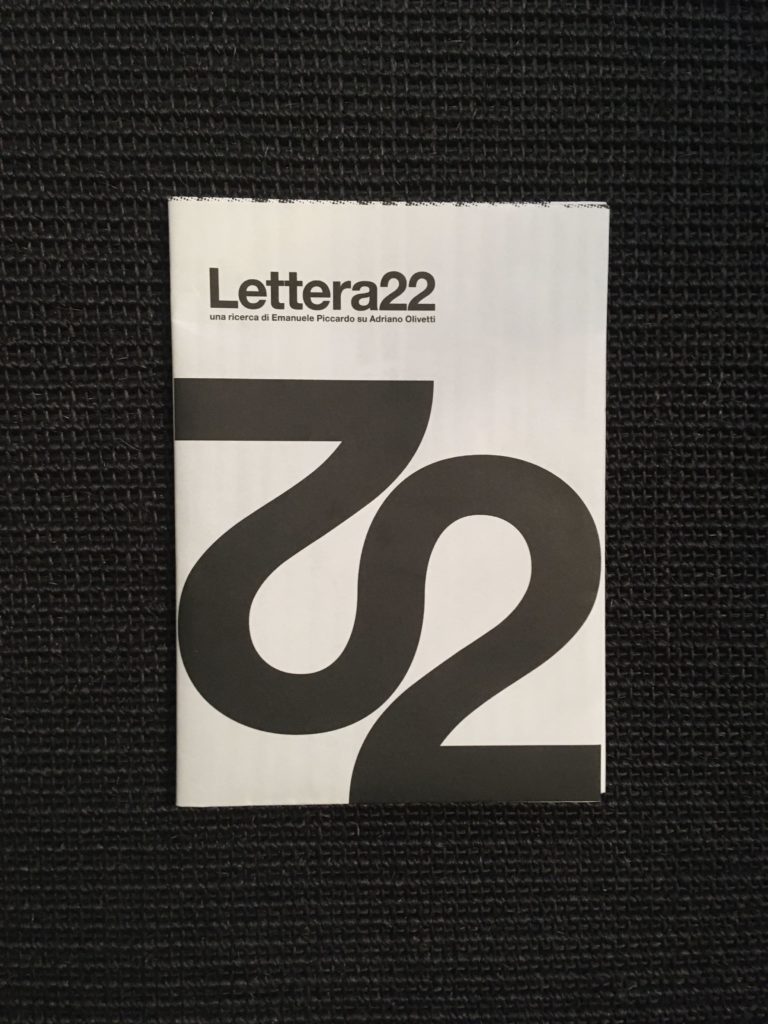 Lettera22
Plug-in n°2 a study on Adriano Olivetti

Publisher: Laboratorio di architettura e arti multimediali Busalla / Genova 2010.

Photo, testi & video by Emanuele Piccardo.
Folded poster
32 p. with 24 b/w illustrations.


14,8 X 21 cm ( open: 88 X 62 cm )

DVD: a documentary film on Adriano Olivetti in english with Italian subtitles.
Condition: new, still in original publisher's plastic bag

60 €

For more pictures see below