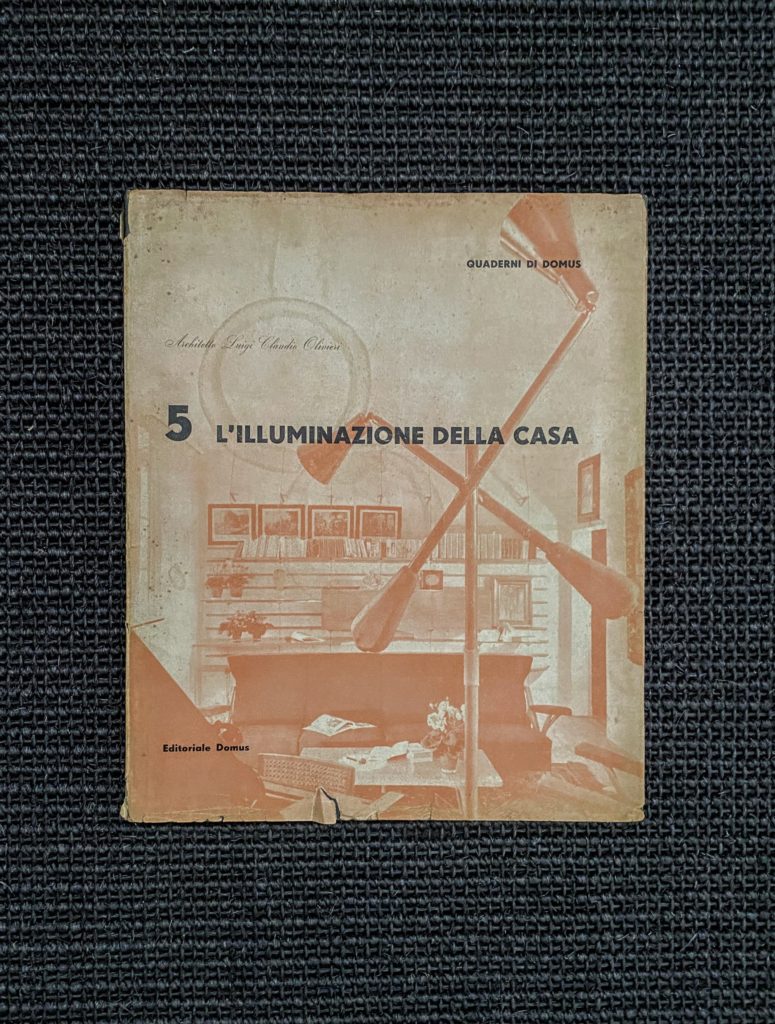 L'Illuminazione della Casa ( Quaderni di Domus 5 )
Editoriale Domus, Milano, 1946



Softcover. 99 p. with black & white photographs. First edition, never reissued in any format.
Text in ITALIAN.
Each illustrated example is identified by the designer.











Condition: iside: very good. Minor traces of wear on the fragile dust jacket, small tears in the front cover and a little lack at the upper side of the spine.

ARCHIVES