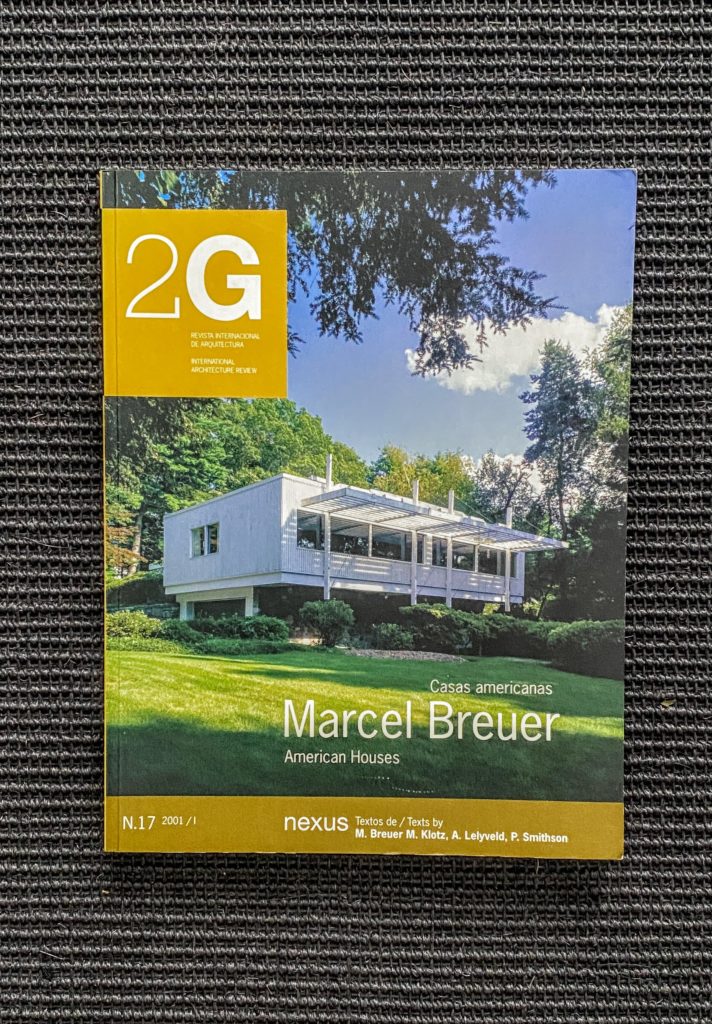 Marcel Breuer American Houses Casas americanas ( 2G n°17 2001/1 )



Gustavo Gili, Madrid 2001.

Special 2G issue with 15 American Houses by Marcel Breuer. Softcover. 128 p. illustrated throughout with color and black and white photographs, plans and drawings.
Bilingual text ( Spanish – English ) by Marcel Breuer, Mathias Klotz, Amy Lelyveld.






23 X 29,8 cm





Condition: very good .

ARCHIVES