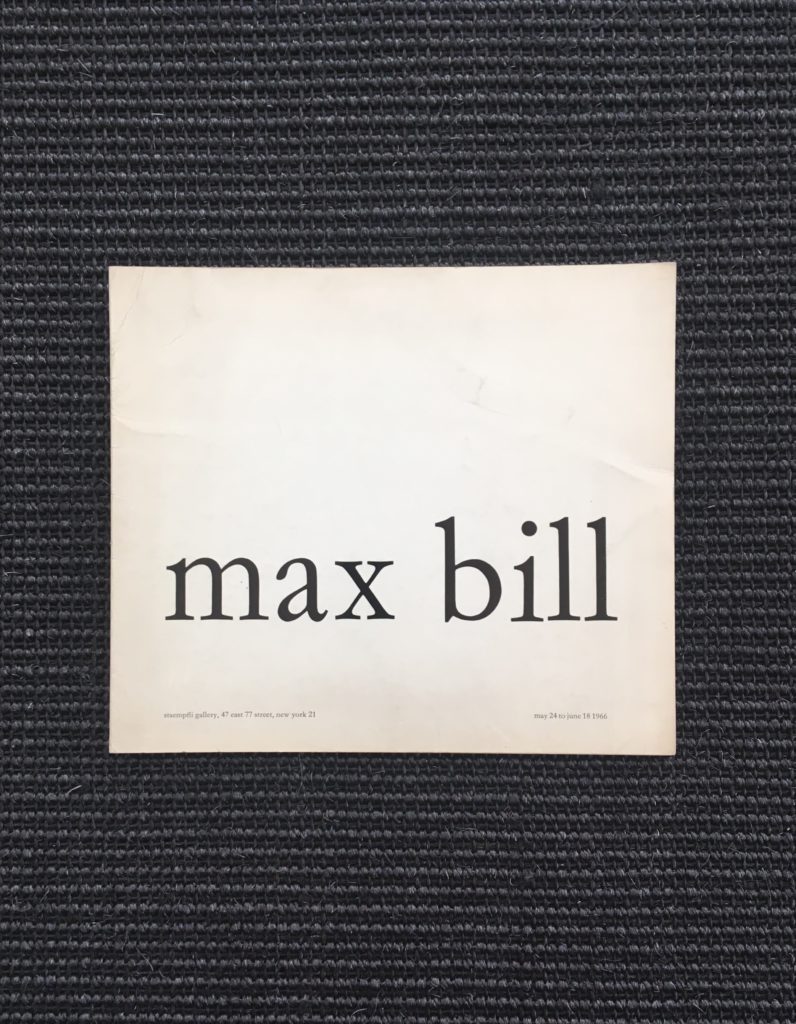 Max Bill
Catalogue information brochure


Stæmpfli Gallery, New York 1966

One sheet of white card, folded twice detailing 4 works exhibited as part of Max Bill solo exhibition at Stæmpfli Gallery ( May 24 to June 18 1966 ).
Illustrated by two oils on canvas in color & two stone sculptures in black and white.
Text in English.
Brochure designed by Max Bill.










22, 7 X 19,4 cm. – open: 67,5 X 19,4 cm.





Condition: handling marks, otherwise very good.

40 €