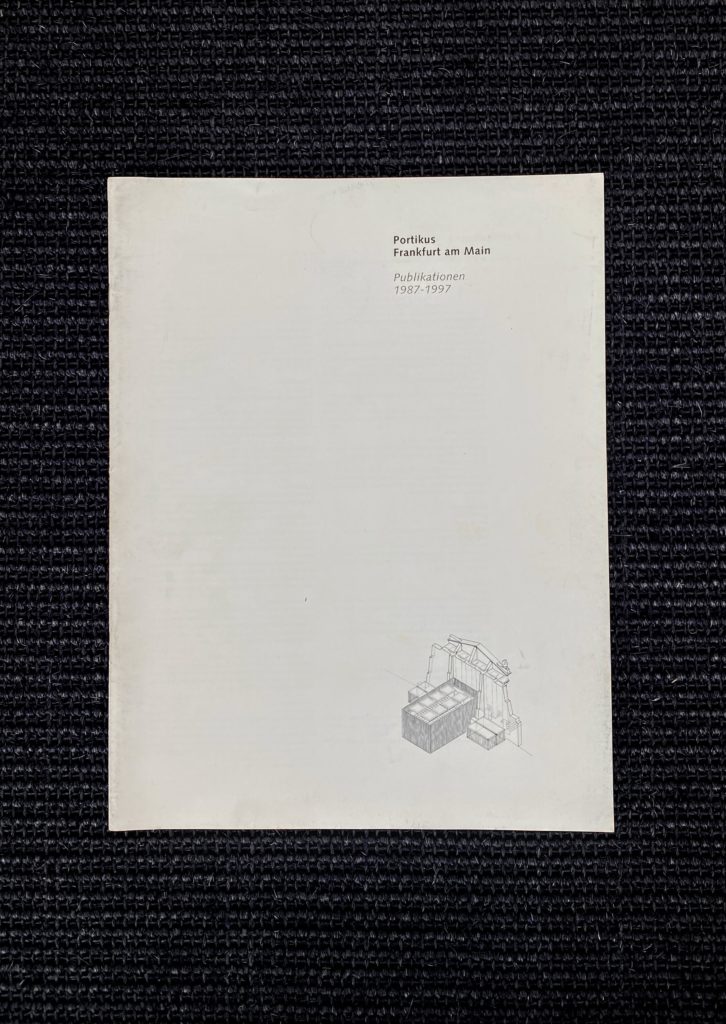 Portikus
Frankfurt am Main
Publikationen 1987 – 1997


Portikus, Frankfurt 1997.


Softcover staple bound publishers exhibition catalog ( essentially research of work tool ).
Texts in GERMAN only.


Portikus is an exhibition hall for contemporary art founded in 1987 by the international curator Kasper König in Frankfurt.
All the covers of the 82 catalogs are reproduced here with 106 color and black & white illustrations and a complete description. 16 p. + 8 p. printed list with later publications ( 1998_1999_2000 ).
Artists ( e.a. ) : Dieter Roth, Thomas Struth, Niele Toroni, Franz West, On Kawara, Gerhard Richter, Hanne Darboten, Ellsworth Kelly, Sol LeWitt, Mike Kelley Andreas Gursky, Stanley Brown, Matthew Barney etc…
.
20,6 X 27 cm.





Condition: very good .

30 €