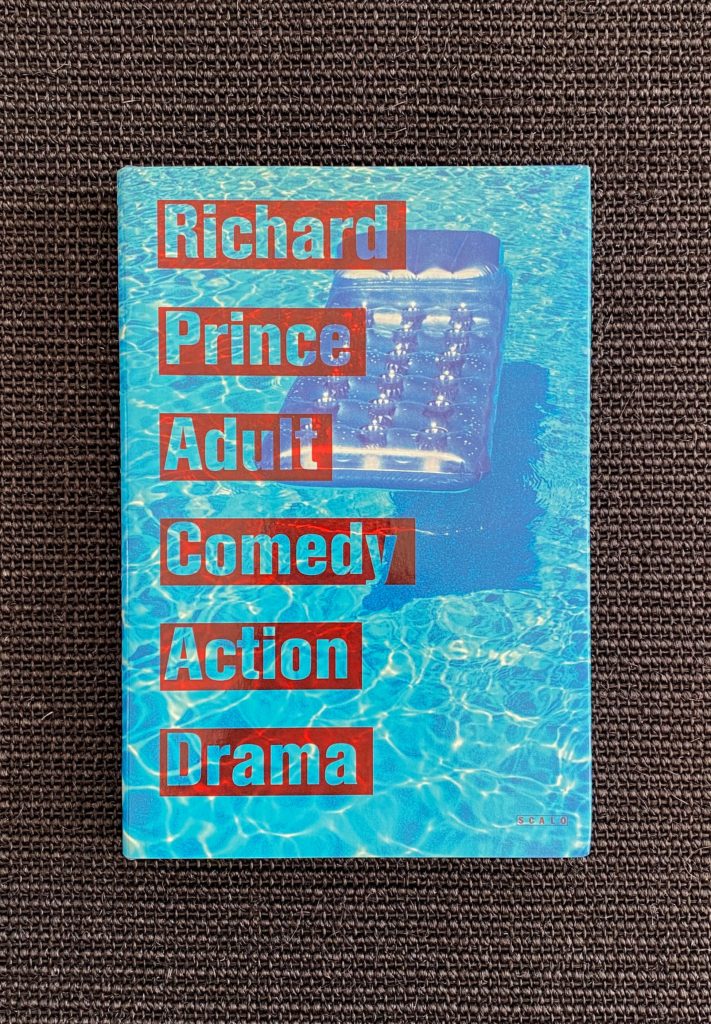 Richard Prince
Adult Comedy Action Drama
Scalo Publisher
Zürich 1995

First edition. Hardcover . Blue paper covered boards with photographically illustrated dust jacket.
240 p. with 235 full page color photographs.Includes an annotated index of the images.
Adult Comedy Action Drama is Richard Prince's personal artist's diary of the last ten years ( 1985 – 1995 ).

Design : Hans Werner Holzwarth
Design Pur Berlin

20 X 2,3 X 29,5 cm

Condition: fine, really perfect, like new.
160 €