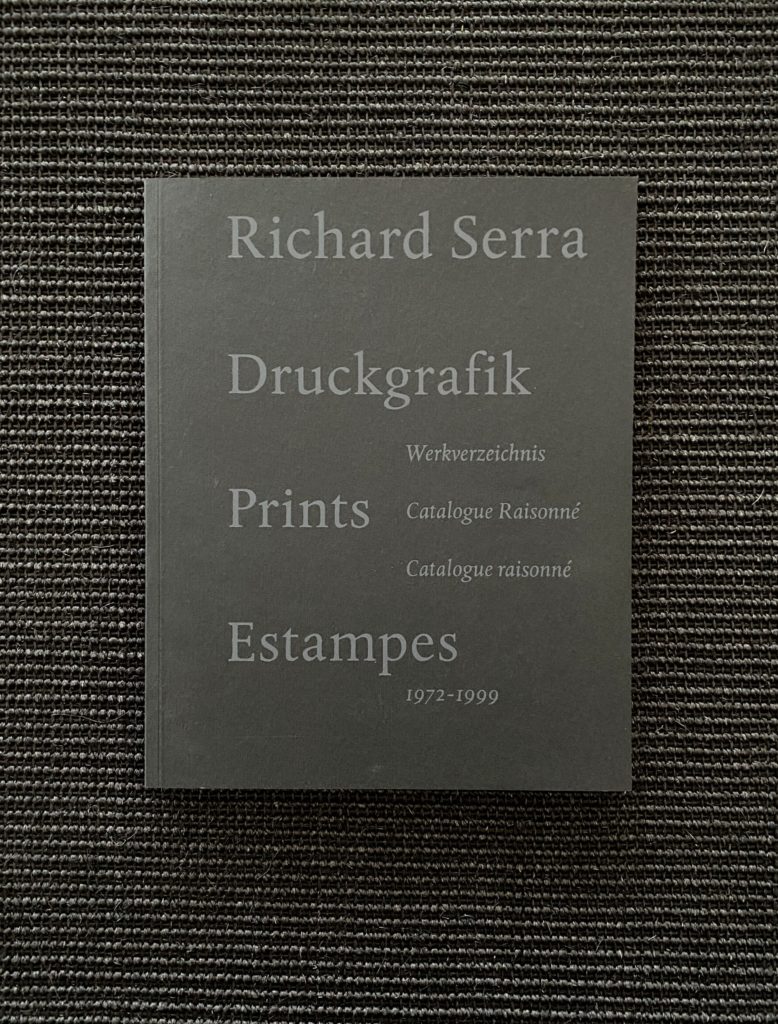 Richard Serra
Prints Estampes Drukgrafik Catalogue raisonné 1972 – 1999
Heinrich Winterscheidt, Düsseldorf in collaboration with Galerie m, Bochum and Gemini G.E.L. Los Angeles 1999


Softcover with typographical title on cover and spine.
152 p. with black & white illustrations: 42 full page reproductions , the 135 reproductions of the catalogue raisonné are smaller in size and are accompanied by a full description in English & in German ) + 10 others pictures.
This publication accompanies the exhibition « Richard Serra prints 1972-1999 , a catalogue raisonné » in Kleve, Wien, Stuttgart, Chemnitz & Gent



Text from Silke Von Berswordt-Wallrabe in English & German.


24 X 30 cm


Condition: near fine, like new


80 €



For more pictures see below