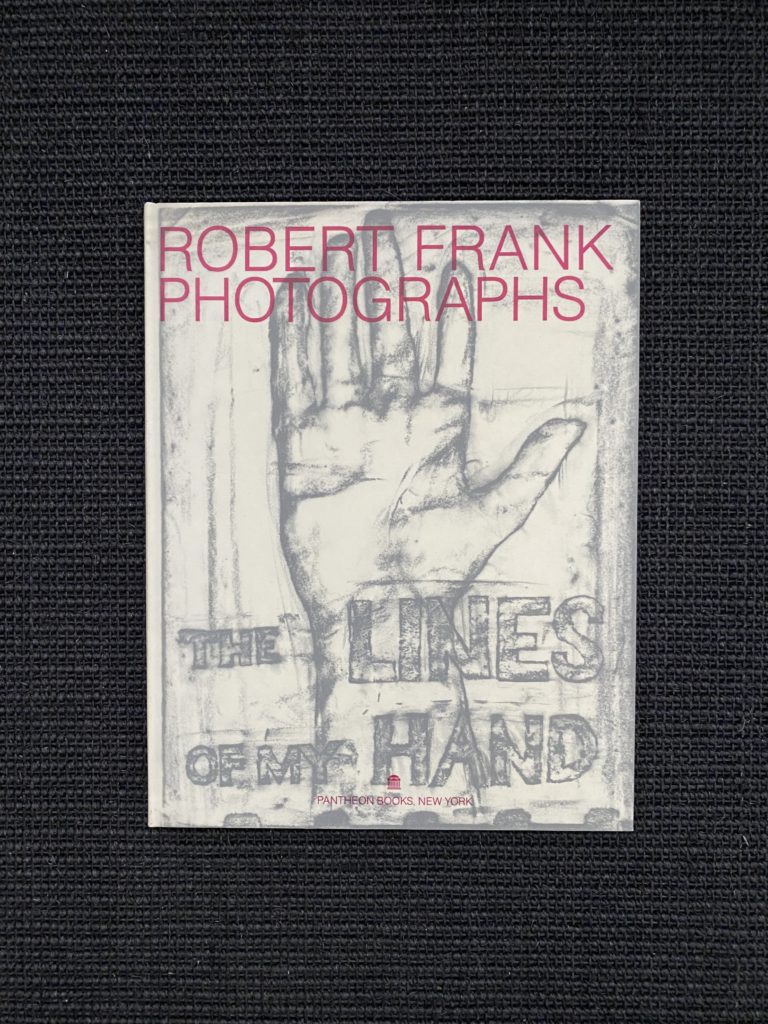 Robert Frank Photographs
The lines of my hand

Pantheon Books, New York 1989
First American edition.
This book was originally published in a different form as a limited artist's edition by Kazuhiko Motomura ( Japan ) in 1972.

This completely revised version is edited by R. Frank & Walter Keller. Cover designed by June Leaf .
Hardcover. Illustrated paper covered boards. Dust jacket in fragile translucent paper.
Unpaginated. More than 200 p.





26 X 33 cm





Condition: the book is like new, the dust jacket is close to near fine.

ARCHIVES