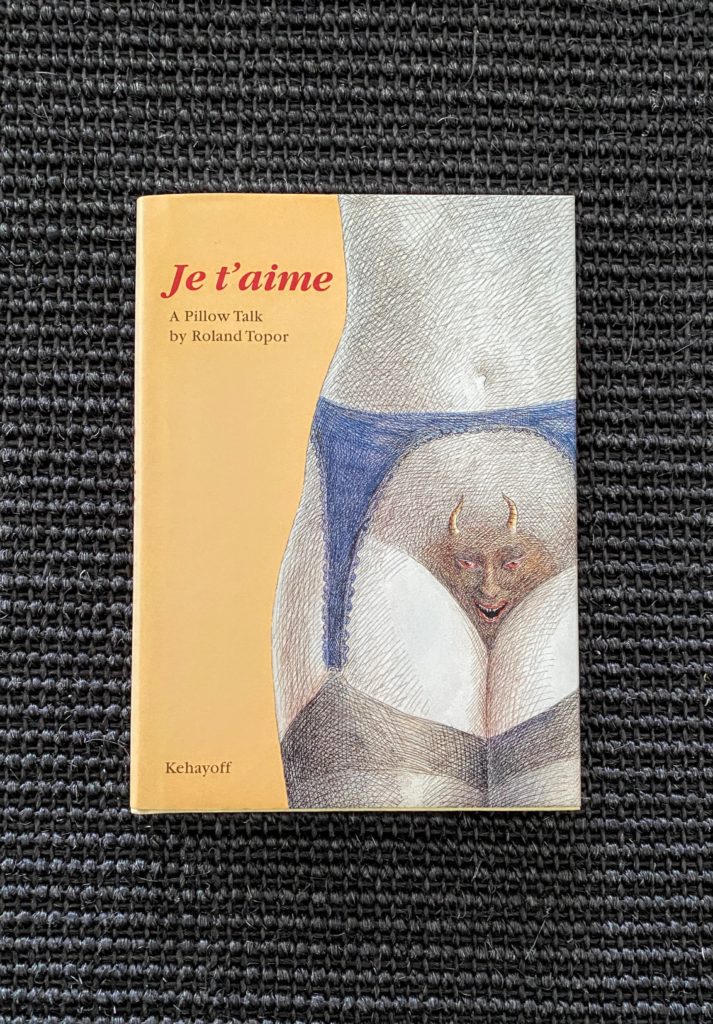 Je t'aime
A pillow talk by Roland Topor


Gina Kehayof Verlag, Munich 1999

First English edition. Hardcover, paper covered boards, illustrated with a little black & white drawing under colored illustrated dust jacket.
80 p. with 16 full page drawings in color and 14 in black & white. This book was originally published in French ( « L'amour à voix haute » éditions Hoëbeke, Paris 1998 ) but without any illustrations ( !!! ) and is now out of print.
12 X 17 cm
Condition: near perfect: just a slight discoloration on the spine.

40 €