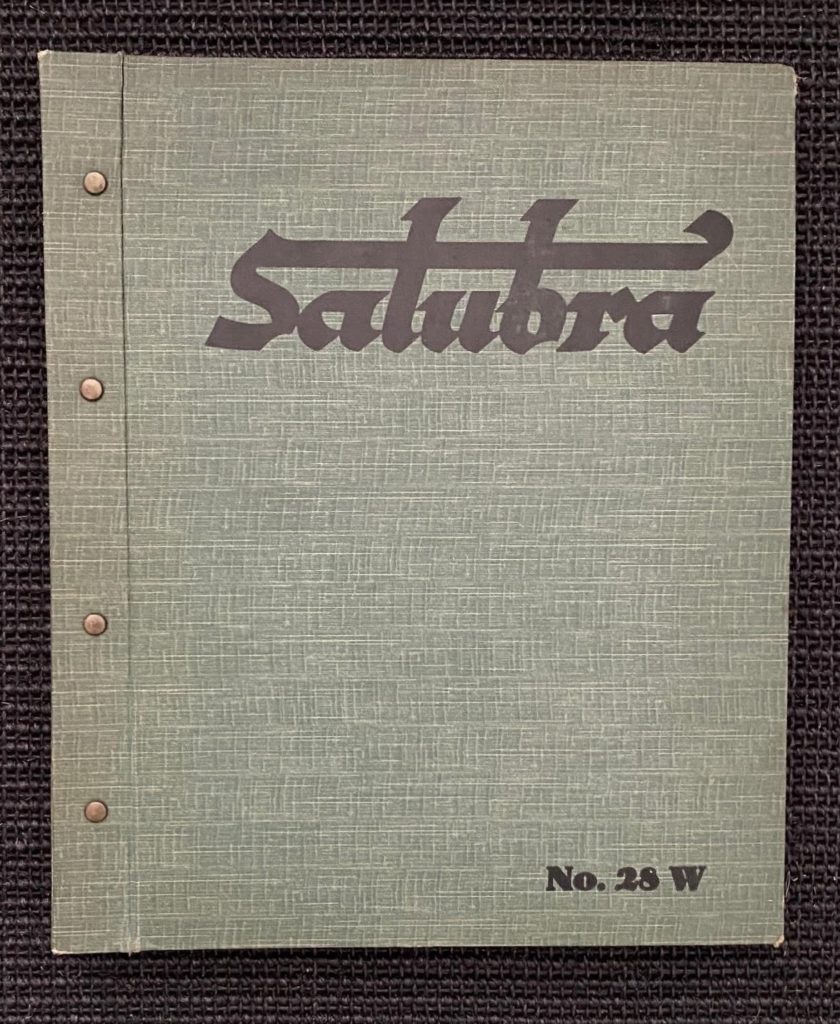 Salubra n° 28 W
Salubra, Bâle 1928



Catalog of wallpaper samples. Original bolted green cloth. with company name & catalog number stamped to board in black. Bound with 4 bronze colored rivets.
Text ( 10 p. ) in French.
117 full color plates, screen printed plain wallpaper samples with reference number on verso.











Condition: very good. 3 of the 11è plates have minor failures.

ARCHIVES