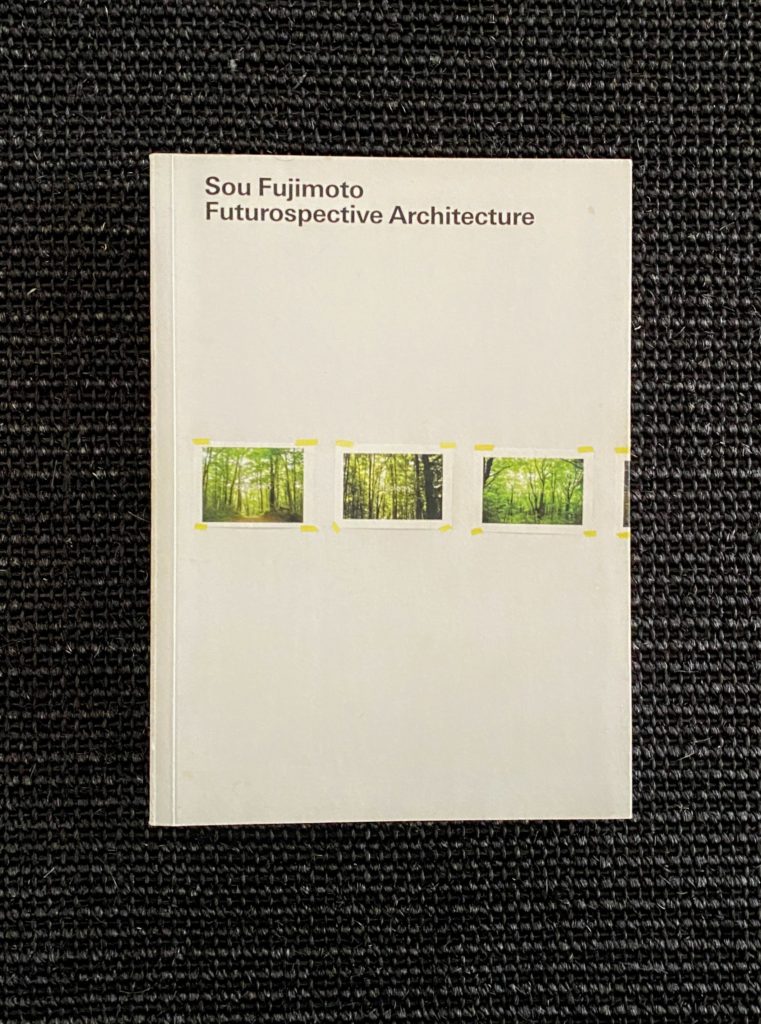 Sou Fujimoto
Futurospective Architecture

Buchhandlung Walter König, Köln in collaboration with Kunsthalle Bielefeld. 2012.

Published on the occasion of the eponymous exhibition ( June 3 – Sept. 2 2012 ) at the Kunsthalle Bielefeld.

Thick printed paperback with French folded wrappers. 360 p. with more than 160 color photographs, drawings and plans.
Texts, models, photographs, an exhibition conceived, designed and commented on by Sou Fujimoto ( more than 120 models of his built structures with observations and questions on the philosophy that each structure expresses ) .


15 X 21 cm


Condition: very good: bright and clean.


100 €