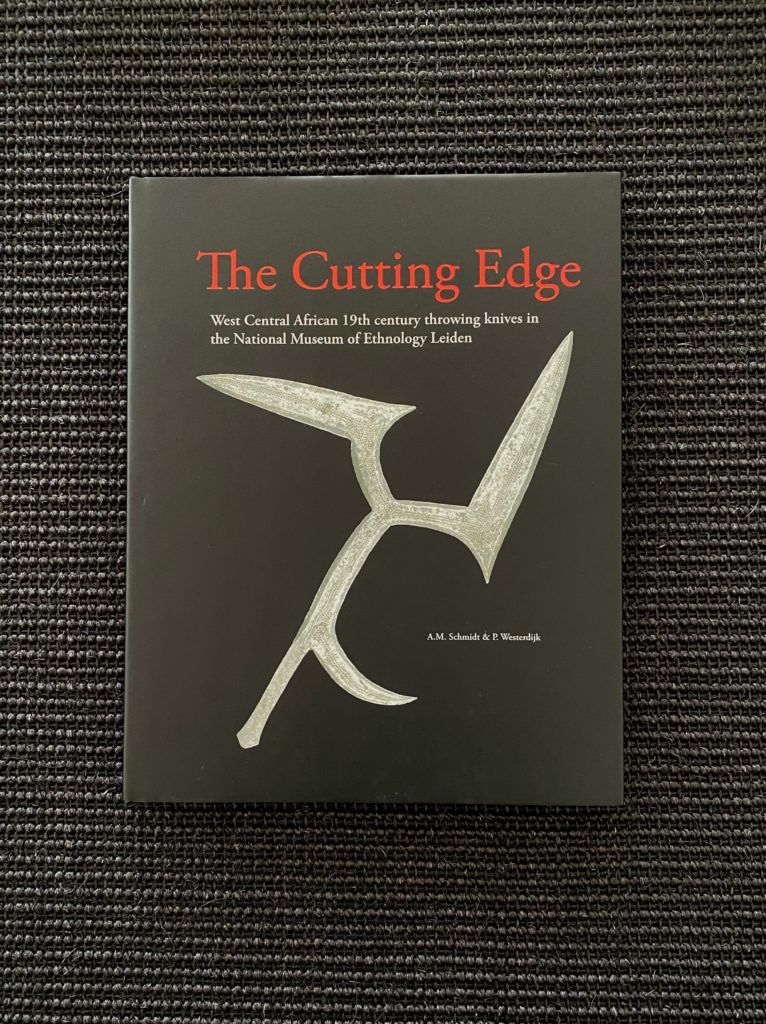 The Cutting Edge. West Central Africa 19th Century Throwing Knives in the National Museum of Ethnology Leiden
National Museum of Ethnology, Leiden in collaboration with C. Zwartenkot Art Books 2006.


Hardcover. Dark blue covered boards under illustrated dust jacket.
112 p. with 69 full page color photographs of 83 throwing knives with complete description ( material, type, name, cultural group, dimensions ) + 12 black & white 19th century photographs + a map + 4 p. general bibliography.



Text in English only. See the content on the first picture below.


22,5 X 28,5 cm


Condition: perfect, like new


40 €



For more pictures see below