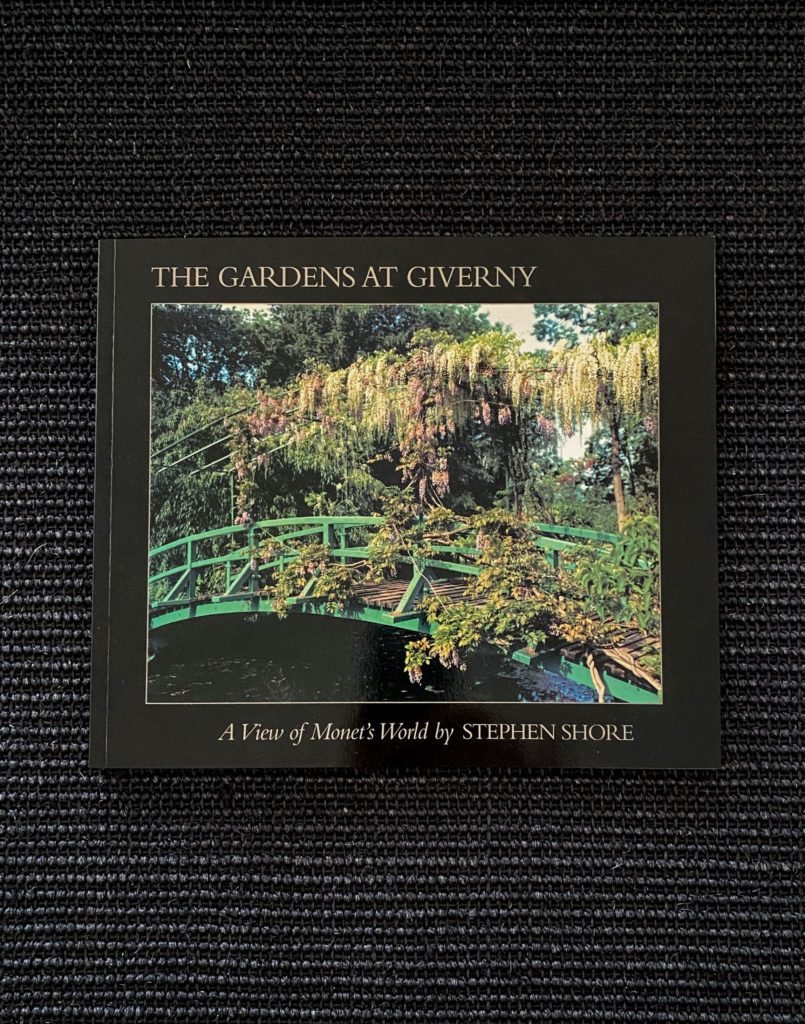 The Gardens at Giverny
A View of Monet's World by Stephen Shore.

Aperture Foundation, New York 2000.

Shore was commissioned by the Metropolitan Museum of Art, N.Y. to photograph the gardens during the restoration from 1977 until 1982.

The first edition of this book was published in 1983 also by Aperture..
This is the ( 2000 ) softcover edition. Oblong quarto. 72 p. with 40 full page photographs in color. Introduction by John Reward. Essays by Daniel Wildenstein and Gerald Van der Kemp ( curator of Giverny's Gardens ).


28,7 X 24,4 cm


Condition: as new, perfect .


30 €