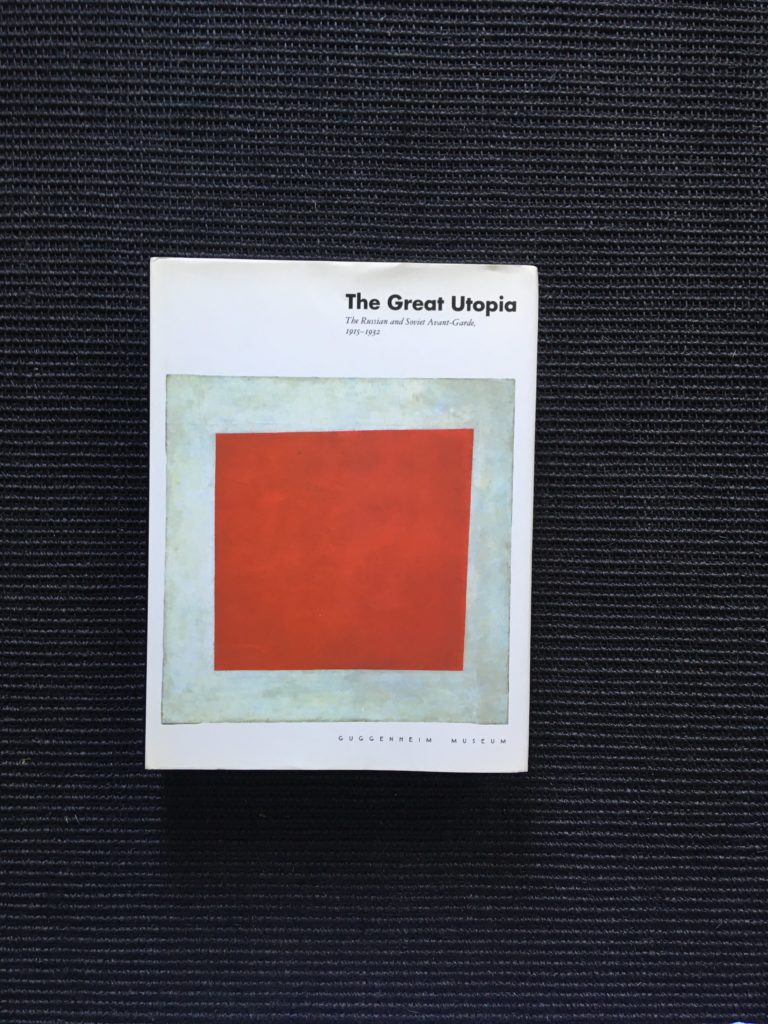 The Great Utopia
The Russian & Soviet Avant-Garde 1915-1932


Guggenheim Museum, New York 1992
Published on the occasion of the exhibition of the same name at the Guggenheim ( 09/25 – 12/05 1992 ) after the Kunsthalle Frankfurt & the Stedelijk Museum, Amsterdam .


Text in English . Black clothbound hardcover with illustrated dust jacket. 732 p. illustrated throughout with hundreds of color & B/W illustrations.
23,6 X 6 X 31 cm.





Condition: very good. Only a little bump at the upper right part of the book.

90 €