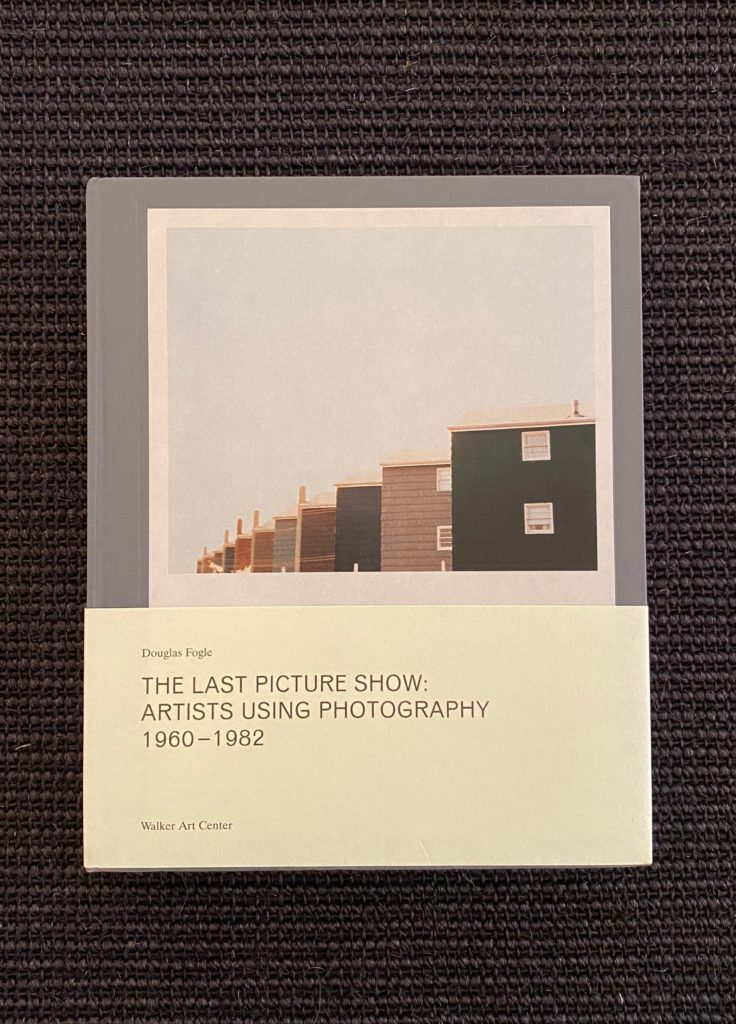 The Last Picture Show
Artists using photography 1960 – 1982

Walker Art Center, Minneapolis 2003
Published on the occasion of the exhibition curated by Douglas Fogle for the Walker Art Center ( October 11 2003 – January 4 2004 ). First edition.
334 p. profusely illustrated with black & white plates and 160 color plates.


B. & H. Becher, E. Ruscha, R. Prince, B. Kruger, M. Broodthaers, Sol Lewitt, C. Sherman , J. Wall, S. Levine…

This book was published with 3 different covers, this one is with the Dan Graham's photograph .
20,7 X 2,3 X 26 cm

Condition: with the original belly-band, fine, really perfect, like new.

ON HOLD – RÉSERVÉ