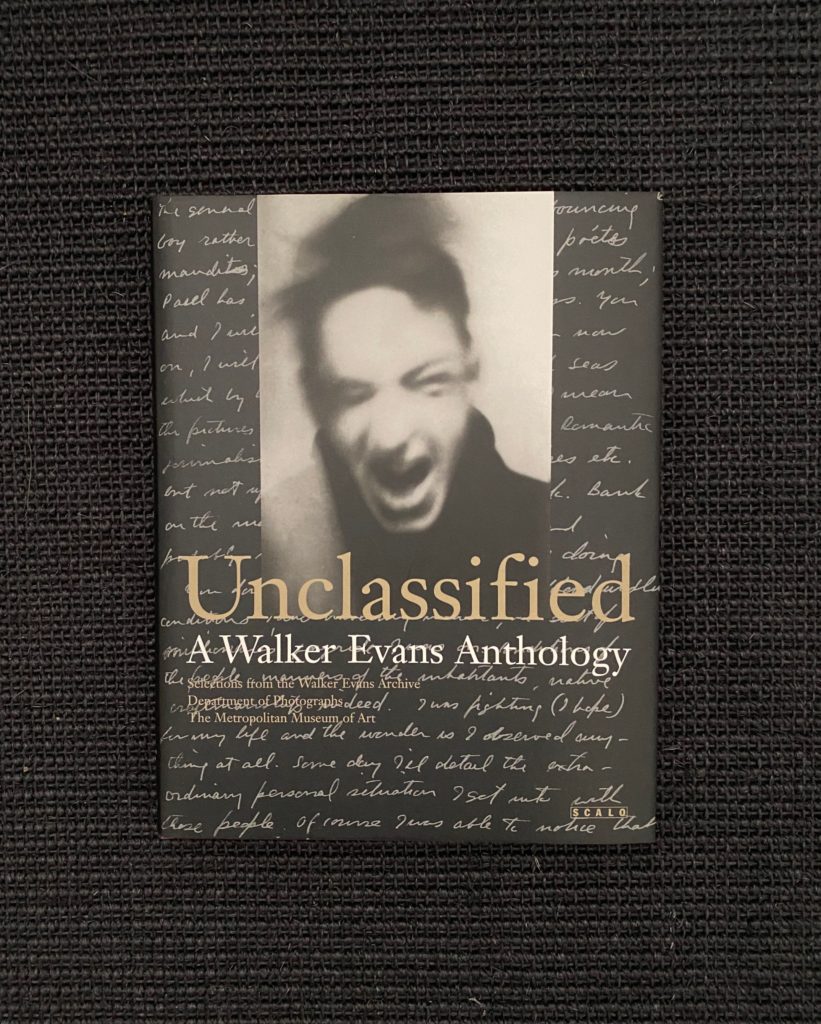 Unclassified
A Walker Evans Anthology

Scalo Verlag, Zurich 2000
First edition, first printing.
A selection of mostly unpublished materials of negative and papers acquired in 1994 from the artist's estate by the Metropolitan Museum of Art, New York.

Writings, fiction, diaries, essays, criticism, translations and correspondence.
Hardcover with illustrated dust jacket .
248 p. with 255 duotone plates & 30 color photographs.





21 X 26 cm





Condition: fine, really perfect, like new .

59 €