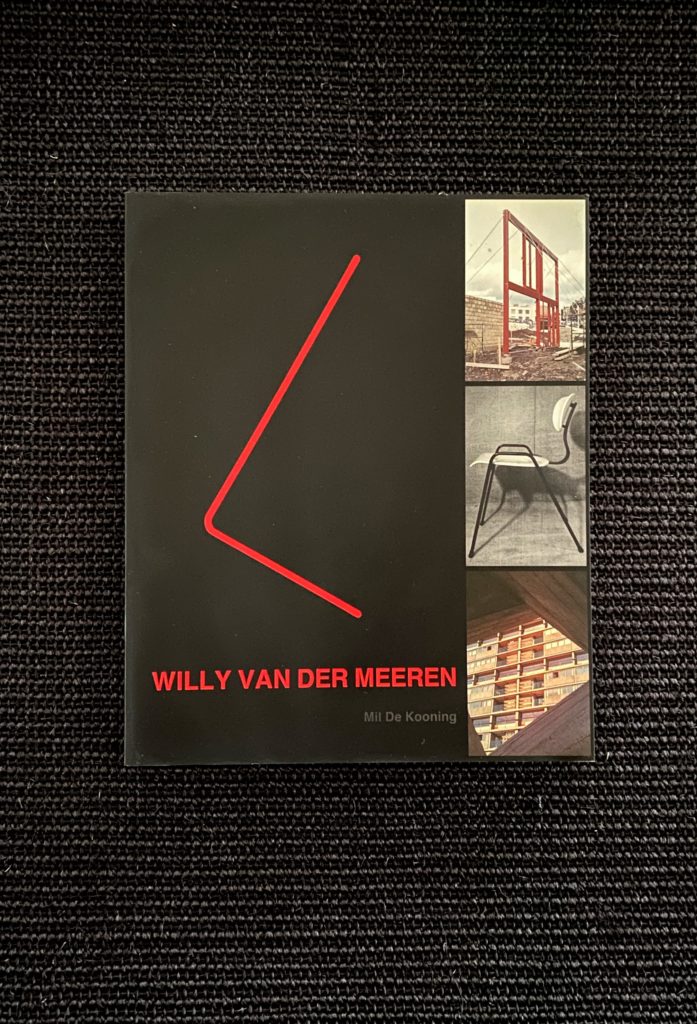 Willy Van Der Meeren


Vlees en Beton n° 21-24/1993
Laat XX° Eeuws Genootschap, Damme .
One of the rarest reference books on Willy Van Der Meeren, architect and designer .
Text by Mil De Kooning in DUTCH only.

Thick black paper covers under illustrated dust jacket. 212 p. with black & white photographs, plans, sketchings and drawings + 17 four color plates of various sizes at the end.

Works between 1948 and 1988: Wonen and building design ( MDK ), Willy Van Der Meeren in gesprek ( WVDM & MDK ), Design and research ( WVDM ), Architecture and urbanism ( WVDM & MDK ) + biography, list of exhibitions, bibliography , list of writings by Willy Van Der Meeren and list of all the collaborations.


28 X 23 cm.



Condition: very good, close to perfect: the black dust jacket has some very light traces of scuff marks









ARCHIVES